Inglise keel lastele
Väikelapsed
Väikelapsed
Pingu inglise keele programm väikelastele on loodud, et aidata 18-36 kuul vanustel lastel avastada seda väärtuslikku keelt ja maailma, mis selles peitub.
Selleks ajaks, kui teie laps esimesi samme astub, on nad juba teinud suuri edusamme oma emakeele õppimisel. Selles etapis saame me neile tutvustada inglise keelt kasutades selleks lõbusat, sõbralikku ja tõestatud meetodit ning anda teile vajalikud tööriistad kuidas oma lapse õpiprotsessi toetada.
Teaduslikult tõestatud inglise keele õpetamine
Haridusalased uuringud on näidanud, et lapsed suudavad kahte keelt eristada juba kahe kuni nelja kuu vanuselt.
Varajases eas teise keele õppimine mõjutab positiivselt lapse emakeele kirjaoskuse arengust ning lisaks arendab ka lapse ajustruktuuri, suurendades infotöötlusega tegelevate närvirakkude arvu keeletöötlemisega tegelevas sagaras.
Find the nearest center
Pingu inglise keel on parim viis, kuidas anda oma lapse haridusele edumaa, pakkudes neile eluks vajalikku ja püsivat inglise keele oskust.
Registreerige oma väikelaps juba täna ja andke nende keeleõppele õige algus.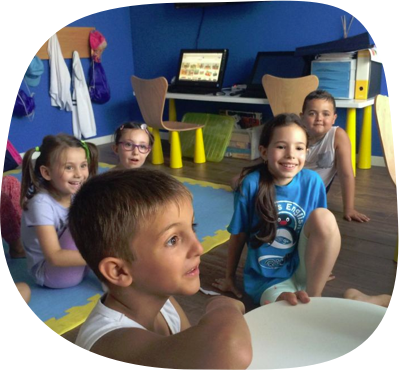 Tegelased
PinguTM valiti selle programmi aluseks show universaalse meeldivuse, neutraalse keele ja olustiku, pereväärtuste rõhutamise ja ajatu kvaliteedi tõttu. Kuigi tegelastel on oma keel, on neid võimalik kergesti mõista tänu žestidele ja hääle rütmile.
On väike seikleja Pingu, kes on kõigis vanuses lastele heaks eeskujuks. Ta on uhkem suurem vend Pingale, armsale väikeõele, kes on enamike sellel kursusel olevate lastega samas vanuseklassis. Tegelaste elude kaudu tutvustatakse lapsi inglise keelele sammsammult erinevate mängude ja lõbusate tegevuste kaudu, mis aitavad teadmistel külge jääda.
Tutvu Pinguga
Classes
Classes take place in small groups to make sure each tot gets the attention they need in an environment without unnecessary distractions.
Kids are given the encouragement and safe space to express themselves freely and gain confidence with a new language. Parents are also invited to attend classes, both to reassure and learn the skills to help with the learning process at.
The course includes 12 sessions, with 10 structured lessons (one per topic) and 2 creative review labs (one per 5 lessons). It's based on the Level 1 of the Pingu's English Pre-school program, so it's easy for tots to continue onto the next level as they get older. 
We keep the lesson structure the same throughout the course to help toddlers get into a regular routine. Each class consists of:
Warm up

Language Presentation

Game Time

Song Time

Alphabet Time

Craft Time
Topics Covered
Greetings
Family
Toys
Food
Home
Numbers
Action Words
Color
Animals
The Body
Learning Materials
Pingu's English provides a valuable selection of high-quality learning resources to assist the learning process, including:
Story Book 1&2, Story CD 1&2, Song Book 1 and Song CD 1

Teacher's resources (Pinguland mat, figurines, letters and numbers DVD, flashcards)

Worksheets from lesson plan to help with activities at home
Home Learning
With Pingu's English, parents don't need to have a knowledge of the English language in order for their child to learn. We will offer suggestions throughout the course to help your child keep learning while at home, regardless of your grasp of the English language.
Tips for Parents
Testimonials
Our students are very enthusiastic in studying at Pingu's English. They always tell us how much fun and how much they learn here. Parents also keep saying how proud they are with the knowledge and improvements their children are making.
Willian Veloso Rocha
Pingu's English Franchisee in State of São Paulo
I have being running my own school for 15 years. When I met Pingu's English, it was love at first sight. Now I am offering the best English Course avaiable to my students and they are loving it as well as their parents. Thank you Pingu's English!
Giedre Paula
Pingu's English Franchisee in State of Mato Grosso do Sul

Pingu's English School is not just a school; it is as a second home for my kid. I like it when I see my kid growing and learning in a friendly and safe atmosphere. Most of all, I can see a lot of improvement in his English listening and speaking skills
Piyatida Tudteam
Student's Mother

Regarding the teaching method they use a figurative storytelling way of starting the lesson,  trying hard to involve the child and make the them curious about the situation. Tom is very happy to go to Pingu's English because he perceives the School as a playful moment and not just as a learning moment while at the same time he is learning a new language
Veronica
Students Mother

I knew about Pingu's English School through a friend. After research about the school, I decided to enroll my daughter and it was one of the best things I could do to her. She loves studying at Pingu's English and she cannot wait to the day of the class. I also love Pingu's English School, because there she learns by playing and I can see her progress day by day.
Léia Rodrigues
Students mother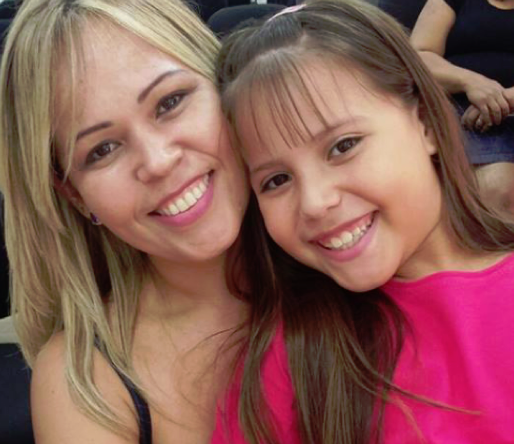 Abbas always tells me that Pingu's English is the most fun he has all day. I am very glad that this place makes him feel that way and noticeably develop his language skills too
Ali
Students Father