Meist
Kohtu Pingu ja Sõpradega
Pingu inglise keel aitab väljamõeldud tegelaste eludel muutuda reaalseks inglise keele kogemuseks viisil, mis kõnetab paljusid lapsi, nii eelkooliealisi kui lasteaias käivad lapsi.
Kursus ei oleks täielik ilma meie staaresinejateta. Pingu™ elab lumisel ja jäisel lõunapoolusel. Sarmantsel väikesel pingviinil on regulaarsed seiklused koos sõprade Pingo ja hüljes Robbyga, teda aitavad ka tema pere ning mitte nii hirmus Monster.
Pingust saab õpetaja, inspiratsiooniallikas ja sõber. Nii nagu saab see uudishimulik pingviin iga episoodiga uusi elukogemusi, nii saab uute kogemuste võrra rikkamaks ka teie laps. Igas osas võtab Pingu ette uue ülesande, millega teie laps suhestuda suudab. See meetod annab lastele edumaa rahvusvahelise haridus-, äri-, kultuur- ja suhtluskeele omandamisel.
On aeg öelda "tere" Pingule ja tema suurepärasele perele ning sõpradele!
Pingu
Pingu on ühtmoodi armastatud nii vanemate kui laste poolt, olles regulaarselt teleekraanidel juba 1986. aastast. Pingu on naljakas väike tegelane, kelle jaoks pole midagi toredamat ühest seiklusest Antarktikas. Kuigi Pingu põhjustab aegajalt segadust, on tal alati olemas sõbrad ja pere, kes talle koduses iglus väärtuslikke elu õppetunde valmis õpetama on.
Pingu Isa
Pingu isa puhul pole küll tõsi ütlus nagu käbi ei kukuks kännust kaugele. Isa puhul on tegemist mõistliku postiljoniga, kes oma vaba aja veedab armastatud lastel mänguasju valmistades. Ta kasutab oma kelku posti kohaletoimetamiseks ja pere matkadele viimiseks. Pingu isa teab, et pere on kõige tähtsam asi elus. Kuigi Pingu ja Pinga võivad aegajalt saada noomida, on isa alati olemas selleks, et nad probleemidest välja aidata.
Pingu Ema
Pingu ema on armastav ja lastele pühendunud, isegi siis, kui Pingu parajasti pahandust teeb! Ta jumaldab oma kaht last, hoolitsedes selle eest, et iglu alati korras oleks ja Pingu alati oma lemmiktoitu – kala saaks! Ta teab ka seda, et lapsed peavad lapsed olema ja vahel mängib isegi koos nendega. Koduseid töid jagab ta Pingu isaga, kui kõik tehtud on, siis loeb ta lehte või koob midagi.
Pingu Vanaisa
Pingu vanaisa on iga lapse unistus. Ta on aktiivne, armastav vanaisa, kes on tihti Pingu uusima seikluse taga. Ta vajab aegajalt natuke abi, kuid see ei takista tal osa võtmast uuest seiklusest siis, kui ta vähegi saab.
Monster
See lillade kõrvaklappide ja salliga kohev koletis pole üldse mitte hirmus. Ta hoopiski kardab külla. Pingu leiab Monsteri juhuslikult, kui üks vingerpuss nihu läheb. Pingu paneb oma õde arvama, et koletis on põgenenud. Lumehange tagant kostuva kerge aevastuse järel avastab Pingu, et koletis ongi päriselt olemas.
Pingo
Pingo on Pingu sõber koolis. Kuigi nad võivad väga sarnased välja näha, on Pingo alati äratuntav oma pika ja terava noka järgi. Pingo võib aegajalt Pingule halvasti öelda, kuid sügaval sisimas hoolivad kaks sõpra teineteisest ja peavad hästi läbi saama.
Pingi
Pingi on Pingu lahke ja mõistev tüdruksõber. Tal on kullast süda ja ta annab Pingule andeks isegi selle, et ta satub mitmetele tema plaanimata seiklustele. Selle armsa naeratuse all on peidus tugev neiu, kes ei karda enda eest seista. Nende kahe armuloo algus võis venida, kuid nüüd on nad praktiliselt lahutamatud.
Robby
Kui Pingu saab kokku Robbyga, siis on pahandusi suisa topelt. See rõõmus hüljes on Pingu parim sõber, kes sarnaselt Pingule armastab vingerpusse ja kala! Ta on mänguhimuline, naljakas ja tihti põhjuseks, miks Pingu pahandustest kriimudeta pääseb. Nad saavad teineteisele alati kindlad olla, isegi kui naljad liiga kaugele lähevad.
Pinga
Pinga on Pingu pere armsaim liige ja tema armastatud väikeõde. Pinga on samuti suur seikleja, olles alati valmis minema suurema venna seiklustele kaasa. Kuid ära lase sellel armsal naeratusel end pettta! Ta võib tõelisse raevuhoogu sattuda, kui asjad tema tahtmise kohaselt ei lähe.
Want to run a successful franchise for children?
Pingu's English Child Singing
Sing Along With Pingu - The Scooter Song!
Find out how you can boost your business with this magical combination of charming TV characters and advanced teaching techniques.
Learn more
Testimonials
Our students are very enthusiastic in studying at Pingu's English. They always tell us how much fun and how much they learn here. Parents also keep saying how proud they are with the knowledge and improvements their children are making.
Willian Veloso Rocha
Pingu's English Franchisee in State of São Paulo
Brazil is a huge Market and the preschool english education industry is growing very fast. All our franchisees are happy with the Pingu's English methodology as well as the operational manuals Liguaphone offers to Unit Licensees. They feel very well assisted.
Ronaldo Vieira
Master Franchisee in State of Sao Paulo

I have being running my own school for 15 years. When I met Pingu's English, it was love at first sight. Now I am offering the best English Course avaiable to my students and they are loving it as well as their parents. Thank you Pingu's English!
Giedre Paula
Pingu's English Franchisee in State of Mato Grosso do Sul

From our first training session in London 2009- from the academic side to customer service -we felt confident and well equipped with the necessary knowledge and skills to be successful Pingu's English Master Licensees" At the moment, our services to all 23 networked schools across the country are effectively and efficiently backed by Pingu's English.  No doubt that we see no limit to expand our business to cover 30,000+ schools in the near future!
Nipat Ungpakornkaew
Master Licence Thailand

Our Experience with Pingu's English has been profitable and positive from the first year. We relied on their professionalism and heritage, their staff is always prompt to assist with the latest trends and ideas on the market. We were looking for a brand who can guarantee us quality and a solid method but at the same time would leave us the freedom and flexibility in order to succeed in our challenging and competitive market like the Italian one. We built Pingu's English project in Italy by mixing their huge international experience in the English training with our knowledge of the Italian market. All this enabled us to do the right decision for our winning investment. Today we have over 40 Pingu's English centres and thousands of happy children learning English
Daniele Arboit
Master Franchisee in Italy

We at the British Chamber of Commerce worked with Linguaphone Group to find them a new in-market partner for the Korean market. Throughout the engagement we had with Linguaphone Group, we found them to be passionate about education, supremely professional in their approach to business and both responsive and personable in their interactions with ourselves and Korean partners. Korean investors were attracted to the best-in-class program which Linguaphone Group offers, the strong reputation of the company and the heritage with which it is associated. These are qualities that resonate globally.
British Chamber Korea
 Sean Blakeley, BCCK CEO

Pingu's English School is not just a school; it is as a second home for my kid. I like it when I see my kid growing and learning in a friendly and safe atmosphere. Most of all, I can see a lot of improvement in his English listening and speaking skills
Piyatida Tudteam
Student's Mother

We love Pingu's English School because the school gives my son the opportunity to learn and develop different skills, especially English skills. He is excited every time to go to school and is always happy when he comes home.
Sapavoot Preedawipart
Student's Mother

Regarding the teaching method they use a figurative storytelling way of starting the lesson,  trying hard to involve the child and make the them curious about the situation. Tom is very happy to go to Pingu's English because he perceives the School as a playful moment and not just as a learning moment while at the same time he is learning a new language
Veronica
Students Mother

Now she is studying at Pingu's English School, my daughter only wants to talk to me in English and she is always singing the songs.
Cristiane Doimo
Students mother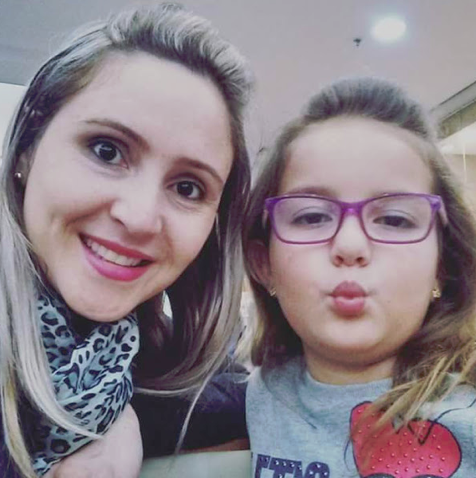 I knew about Pingu's English School through a friend. After research about the school, I decided to enroll my daughter and it was one of the best things I could do to her. She loves studying at Pingu's English and she cannot wait to the day of the class. I also love Pingu's English School, because there she learns by playing and I can see her progress day by day.
Léia Rodrigues
Students mother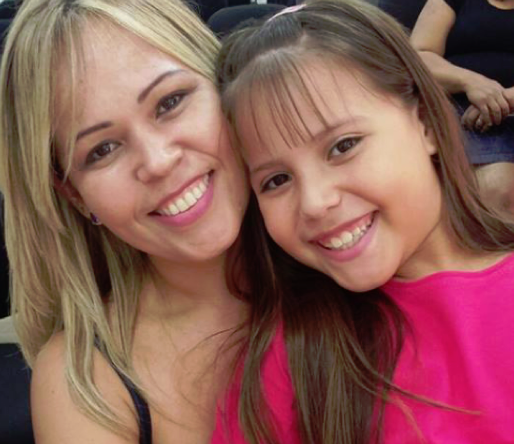 Abbas always tells me that Pingu's English is the most fun he has all day. I am very glad that this place makes him feel that way and noticeably develop his language skills too
Ali
Students Father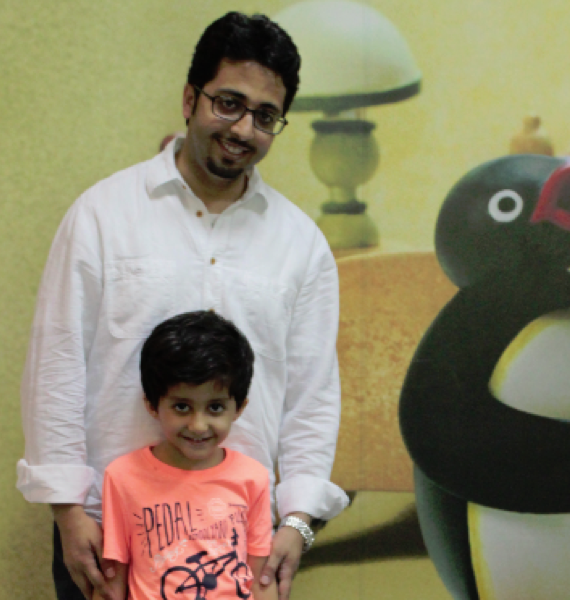 Abbas always tells me that Pingu's English is the most fun he has all day. I am very glad that this place makes him feel that way and noticeably develop his language skills too
Ali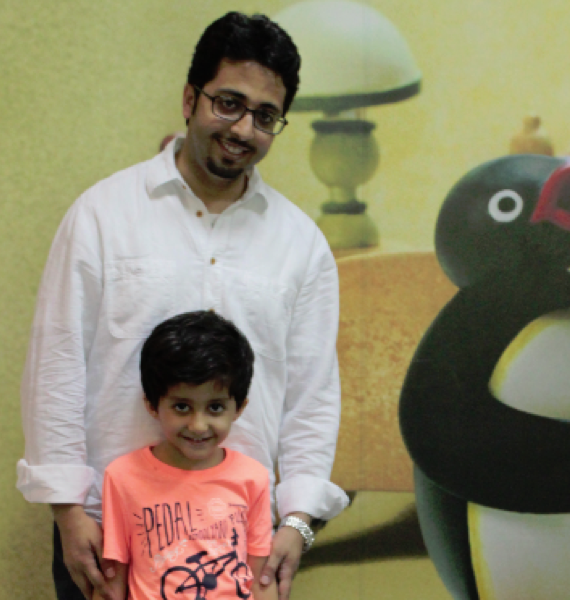 Abbas always tells me that Pingu's English is the most fun he has all day. I am very glad that this place makes him feel that way and noticeably develop his language skills too
Ali