Meist
Principles of Learning Eesti
Tõestatud Meetod, millel on enam kui 115 aastat väljaõppealast pärandit
Meie tugevad haridusprintsiibid on meil aidanud arendada välja meetodi, mida tunnustatakse ja austatakse kogu maailmas.
Õppipõhimõtted
Pingu's Englishi programmis kasutame me mängupõhiseid õpetamistehnikaid, et aidata lastel olla õppeprotsessist huvitatud.
Meie kursus põhineb armsa väikese PinguTM seiklustel Antarktikas. See pakub värvilist, stimuleerivat ja vahvat õppekeskkonda. Pingu maailm inspireerib laste kujutlusvõimet ja seeläbi muudab kindlaks selle, et saadakse eluliselt kasutatavad oskused.
Unikaalne õpetamine
Me kasutame spiraalset õpetamist ja vanemate suhtlemist selleks, et meenutada ja kinnistada laste poolt omandatud teadmisi, andes neile oskused ja enesekindluse, mida nad saavad reaalselt kasutada.
Me keskendume lastele inglise keele õpetamisele nii, et see aitaks neil areneda, selle asemel, et kasutataks vaid kuula-korda meetodit. Me kombineerime kuulamis-, rääkimis-, kirjutamis- ja lugemisoskused selleks, et anda lastele põhjalik teadmiste baas.
Hariduslik Ettevalmistus
Pingu's Englishi õpilased ei saa mitte ainult olulisi oskusi eluks, neid harjutatakse tasakaalus ja soojal viisil ka täisajaga õppimisega.
Me tutvustame lastele sammsammult mõtet klassiruumis õppimisest, aidates neile pakkuda kannatlikkust ja distsipliini, mida klassiruumis vaja on.
Meie õppekava sisaldab kõike alates kirjalikust tööst, arvutamisest ja IT-st kuni sotsiaalse kaasatuse, kästiööoskuste, laulude ja mängudeni. See annab teie lapsele mitmetahulise ja positiivse esimese hariduskogemuse, mis aitab neil vaevatult kohaneda eluga koolis.
Globaalne haare
Pingu's English on tõeliselt globaalne ettevõtmine. Kuna oleme asutatud 2008. aastal, oleme avanud uusi õppekeskusi riikides üle terve Euroopa, Aasia, Ladina-Ameerika ja Lähis-Ida.
Me teame, et igas riigis on erinev õpetusmeetod ja ühtlasi õpib iga laps omal moel. Seepärast on meie frantsiisitav haridusmudel piisavalt paindlik selleks, et seda rakendada ükskõik millises riigis, kultuuri- või usuruumis. Meie hariduskeskuste seas on juba niivõrd erinevatel turgudel nagu Itaalia ja Tai asuvad keskused, mis tõestab seda, et meie meetod on universaalselt kohandatav.
Saage aru, kuidas Pingu's English võib teie last olulise oskuse õppimisel aidata, saamaks edumaa teiste ees.
Want to know more?
Meie lubadus Teile

Laste Julgustamine ja Harimine

Olemaks oma inglise keele oskustes enesekindel. be confident in their English abilities.

• Eduks vajalike sotsiaalse ja motoorsete oskuste õpetamine
Aitamaks lastel esimest korda õppekeskkonnaga kohaneda.

• Hindamised ja sertifikaat

Laste arengu kinnitamiseks anname neile saavutussertifikaadi kursuse lõpetamisel.

Uusimad Haridustehnikad ja Tehnoloogiad

Tagamaks lastele parima võimaliku keeleõppe.

Teaching Social and Motor Skills Children Need to Succeed

To help them adapt to an educational environment for the first time.

Fun and Tailored to Children's Strengths

The learning experience is interactive, colorful and fun similar to a Montessori model.

Assessments and Certification

To make sure they're progressing and provide them with a Certificate of Achievement on completion of the course.
Testimonials
Our students are very enthusiastic in studying at Pingu's English. They always tell us how much fun and how much they learn here. Parents also keep saying how proud they are with the knowledge and improvements their children are making.
Willian Veloso Rocha
Pingu's English Franchisee in State of São Paulo
Brazil is a huge Market and the preschool english education industry is growing very fast. All our franchisees are happy with the Pingu's English methodology as well as the operational manuals Liguaphone offers to Unit Licensees. They feel very well assisted.
Ronaldo Vieira
Master Franchisee in State of Sao Paulo

I have being running my own school for 15 years. When I met Pingu's English, it was love at first sight. Now I am offering the best English Course avaiable to my students and they are loving it as well as their parents. Thank you Pingu's English!
Giedre Paula
Pingu's English Franchisee in State of Mato Grosso do Sul

From our first training session in London 2009- from the academic side to customer service -we felt confident and well equipped with the necessary knowledge and skills to be successful Pingu's English Master Licensees" At the moment, our services to all 23 networked schools across the country are effectively and efficiently backed by Pingu's English.  No doubt that we see no limit to expand our business to cover 30,000+ schools in the near future!
Nipat Ungpakornkaew
Master Licence Thailand

Our Experience with Pingu's English has been profitable and positive from the first year. We relied on their professionalism and heritage, their staff is always prompt to assist with the latest trends and ideas on the market. We were looking for a brand who can guarantee us quality and a solid method but at the same time would leave us the freedom and flexibility in order to succeed in our challenging and competitive market like the Italian one. We built Pingu's English project in Italy by mixing their huge international experience in the English training with our knowledge of the Italian market. All this enabled us to do the right decision for our winning investment. Today we have over 40 Pingu's English centres and thousands of happy children learning English
Daniele Arboit
Master Franchisee in Italy

We at the British Chamber of Commerce worked with Linguaphone Group to find them a new in-market partner for the Korean market. Throughout the engagement we had with Linguaphone Group, we found them to be passionate about education, supremely professional in their approach to business and both responsive and personable in their interactions with ourselves and Korean partners. Korean investors were attracted to the best-in-class program which Linguaphone Group offers, the strong reputation of the company and the heritage with which it is associated. These are qualities that resonate globally.
British Chamber Korea
 Sean Blakeley, BCCK CEO

Pingu's English School is not just a school; it is as a second home for my kid. I like it when I see my kid growing and learning in a friendly and safe atmosphere. Most of all, I can see a lot of improvement in his English listening and speaking skills
Piyatida Tudteam
Student's Mother

We love Pingu's English School because the school gives my son the opportunity to learn and develop different skills, especially English skills. He is excited every time to go to school and is always happy when he comes home.
Sapavoot Preedawipart
Student's Mother

Regarding the teaching method they use a figurative storytelling way of starting the lesson,  trying hard to involve the child and make the them curious about the situation. Tom is very happy to go to Pingu's English because he perceives the School as a playful moment and not just as a learning moment while at the same time he is learning a new language
Veronica
Students Mother

Now she is studying at Pingu's English School, my daughter only wants to talk to me in English and she is always singing the songs.
Cristiane Doimo
Students mother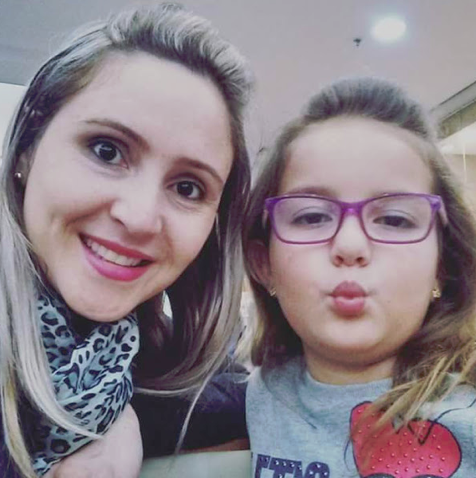 I knew about Pingu's English School through a friend. After research about the school, I decided to enroll my daughter and it was one of the best things I could do to her. She loves studying at Pingu's English and she cannot wait to the day of the class. I also love Pingu's English School, because there she learns by playing and I can see her progress day by day.
Léia Rodrigues
Students mother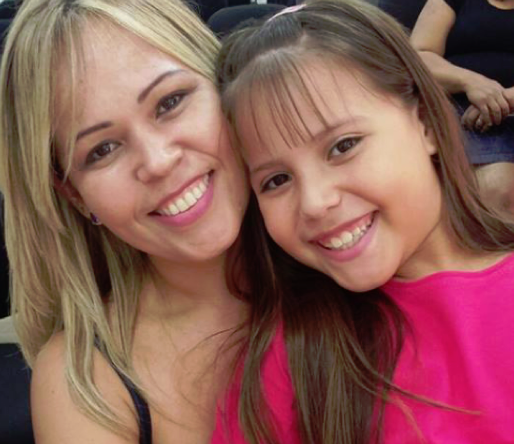 Abbas always tells me that Pingu's English is the most fun he has all day. I am very glad that this place makes him feel that way and noticeably develop his language skills too
Ali
Students Father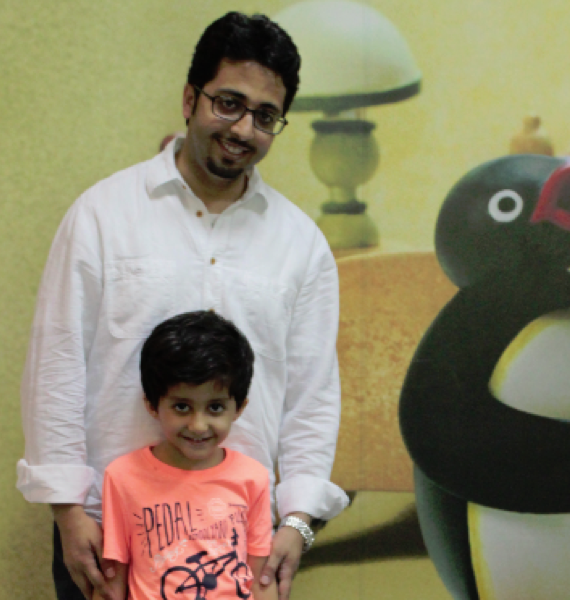 Abbas always tells me that Pingu's English is the most fun he has all day. I am very glad that this place makes him feel that way and noticeably develop his language skills too
Ali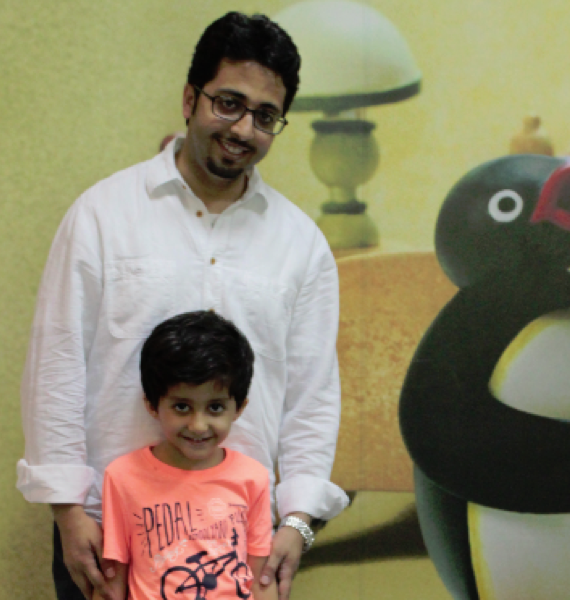 Abbas always tells me that Pingu's English is the most fun he has all day. I am very glad that this place makes him feel that way and noticeably develop his language skills too
Ali