Pingu's English Summer Camp

29.06.2020-02.07.2020



Fun, friendship and learning for kids. Peace of mind for parents.
Pingu's English friendly, professional team will ensure your child enjoys fun-filled days, while learning valuable new skills in a safe and secure environment. Our Pingu's English holiday camp combines a wide range of engaging age-specific activities such as sports, music, arts and crafts and cooking.
Key benefits of our Holiday Camp program
Help your child make new friends, master new skills and become more independent
Give them access to a wide range of activities and games to boost their confidence and self-esteem
Ensure they have fun while developing skills such as teamwork, sharing and following rules
Keep them active and healthy over the holidays too, with varied sports and physical activities
GROUP – 8 kids only! Kids aged 4-9y
Registration Fee
15 eur

(Hat, T-shirt)
4 Days Camp – MON – THUR
SHORT DAY – 9.30-13.30 –
20 eur/day 

PREPAYMENT 100%
LONG DAY – 9.30-15.30 –
25 eur/day

  PREPAYMENT 100%

Enroll your Child: https://forms.gle/1Lde9scm4aY6C3fMA
Location: Tallinn, Liivalaia 22, 2nd floor
To enroll your child please email to camp@pingusenglish.ee  Cell: 58552700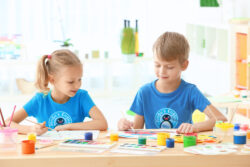 Please follow and like us: