What is Pingu's English?
At Pingu's English, we providers children with the chance to get ahead in life by helping them learn the international language of communication and business from the earliest possible stage. 
This sub-division of the leading language teaching provider Linguaphone was founded in 2007. We've developed an innovative and creative teaching method that uses a charming TV character and its friends to keep kids engaged throughout the whole learning process.
We teach vital English language skills to children aged 3 – 8+, including:
Reading

Writing

Speaking

Listening
Our method gives parents an opportunity to help their child learn a language that will open up doors in their future lives. It introduces children to full-time education in supportive and engaging way, keeping them one step ahead when it comes to starting school. Pingu's English lets you combine safe and entertaining childcare with an educational program that will help your kids develop the skills and confidence to use English in their everyday lives.   
Pingu's English is consistently growing; opening up schools in markets across the world, and helping a new generation of kids to learn this hugely important life skill. We have a network of trusted international franchise partners, who work hard to achieve a safe and happy working environment for children.
How does the Pingu's English method work?
Based on the Antarctic adventures of TVs lovable little PinguTM and his family, the Pingu's English method engages kids in a fun and active learning environment.
Kids will be excited to find out what the next chapter holds for Pingu, keeping them engaged in new topics and situations throughout every stage of the learning process. Whether your child has English language experience or not, a Pingu's English course will give them everything they need to flourish and grow.
Confident and accurate English language usage from an early stage 
Through a combination of high teacher/pupil ratios, strengths-based teaching methods and our innovative spiral teaching technique, we help kids gain knowledge and confidence by introducing them to complex topics at the earliest possible stage, and giving them the scope to explore their new-found knowledge.
Educational and creative skills
The Pingu's English course teaches so much more than just the English language. We prepare children for full-time education by introducing them to the school routine, and useful skills including numeracy, IT, reasoning and behavioral technique. 
Formal certification of English language achievement
Upon completion of your chosen Pingu's English course, your child will be given a Certificate of Achievement. This helps to fill them with confidence and reinforce what they've learned, as well as indicating the skills learned to future education providers.
How does Pingu's English maintain the highest standards?
To achieve our education principles, we combine the latest multimedia learning materials with fun learning activities and a supportive yet formal regular assessment process.

Parents can rest assured that our method will help your child to succeed. We do this by providing our network of trusted international franchise partners with:
Regular teacher training

Advanced learning materials

Fun and engaging resources

Quality assurance
The Linguaphone Group
Linguaphone, our parent company, was formally established in 1901 and quickly carved out a reputation for cutting edge language teaching innovation. Well over 100 years later, we look forward to welcoming you as the newest member of the Linguaphone family.
What's unique about the Pingu's English brand?
In order to maintain the highest standards across all of our international centers, we provide our franchise partners with a whole range of branded materials and design guidelines.
Teachers
All of our teachers are either native English speakers, or highly qualified individuals who are fluent in the language. We take care to make sure that all our teaching staff are trained in the Pingu's English method, and prioritize safety, security, fun and engagement.    
Learning Materials
Every child that signs up with Pingu's English is given a broad selection of learning resources to help take their education to the next level. We recognize that young children learn in a more engaged way, and so have developed a host of multimedia resources to keep things fun and lively. Our pupils receive a Student Study Pack, Student Activity Pack and access to the Online Learning Zone. This combination includes:
Study Books

Song Books

Activity Books

Audio/Video Material

Flashcards
Design
Our model is so versatile that Pingu's English has been established in a huge range of convenient venues; from established education institutions and Kindergartens, to recommissioned offices and shopping centers. We use a vibrant and immediately identifiable blue and white color scheme alongside images of lovable Pingu characters to breathe life into our centers and make sure that a school in Switzerland looks exactly the same as one in Saudi Arabia.
Where can my child attend the Pingu's English course?
Pingu's English is one of the fastest growing international education programs in the world, with franchises regularly opening up in lucrative new markets. You can now enroll onto our program in over 20 countries across Europe, Asia, Central America and the Middle East.
Contact our friendly team today and find out how you could set your child off on the right foot with Pingu's English.
Testimonials
Our students are very enthusiastic in studying at Pingu's English. They always tell us how much fun and how much they learn here. Parents also keep saying how proud they are with the knowledge and improvements their children are making.
Willian Veloso Rocha
Pingu's English Franchisee in State of São Paulo
I have being running my own school for 15 years. When I met Pingu's English, it was love at first sight. Now I am offering the best English Course avaiable to my students and they are loving it as well as their parents. Thank you Pingu's English!
Giedre Paula
Pingu's English Franchisee in State of Mato Grosso do Sul

Pingu's English School is not just a school; it is as a second home for my kid. I like it when I see my kid growing and learning in a friendly and safe atmosphere. Most of all, I can see a lot of improvement in his English listening and speaking skills
Piyatida Tudteam
Student's Mother

Regarding the teaching method they use a figurative storytelling way of starting the lesson,  trying hard to involve the child and make the them curious about the situation. Tom is very happy to go to Pingu's English because he perceives the School as a playful moment and not just as a learning moment while at the same time he is learning a new language
Veronica
Students Mother

I knew about Pingu's English School through a friend. After research about the school, I decided to enroll my daughter and it was one of the best things I could do to her. She loves studying at Pingu's English and she cannot wait to the day of the class. I also love Pingu's English School, because there she learns by playing and I can see her progress day by day.
Léia Rodrigues
Students mother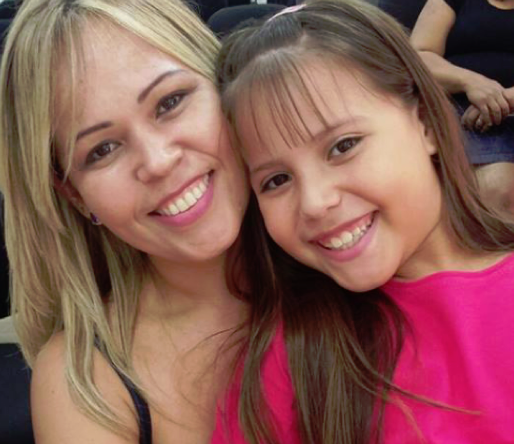 Abbas always tells me that Pingu's English is the most fun he has all day. I am very glad that this place makes him feel that way and noticeably develop his language skills too
Ali
Students Father