Franchising
Join Us
Linguaphone
Discover a multi-billion-dollar business
English is recognized as an official language in more countries than any other.
English is spoken by 1.5 billion people across 94 countries and non-sovereign states.
This reach is what's made English the internationally recognized language for communication and business. The global market for expert English teaching reflects the importance of this language, with a current value of $50 billion that's growing every day.
Join us as a Pingu's English Master Franchisee
We want you to help us in our mission to offer an exceptionally high quality of English teaching to kids around the world.
Join us as a Master Franchisee and find out how, with a little hard work, you can tap into this lucrative and expanding market. 
By obtaining a Master License, you gain the exclusive right to become sole provider of Pingu's English programs in your country. We encourage all of our license partners to optimize their services to appeal to the local market, and will provide you with extensive business development and marketing support to make the arrangement as financially beneficial as possible.   
Find out everything you need to know about the Pingu's English course and how to apply to become a Master Franchisee with our handy brochure.
Setting the bar for English teaching excellence since 1901
Subtitle 3
Linguaphone is a UK-based language training provider with well over 100 years of experience delivering a gold standard of English teaching. An innovator since the start, Linguaphone is known as a global leader in combining proven methodology to offer language teaching that's both accessible and enjoyable.     
Get in touch today and start your journey towards a brighter, more rewarding future.
Pingu's English Method
Pingu's English is a world-renowned children's English language learning system developed by the industry-leading Linguaphone Group. Divided into four levels, Pingu's English equips children aged 3 – 8+ with all the tools they need to master this practical and popular language. 
Based around the timeless Antarctic adventures of TV character Pingu™, kids can learn alongside this lovable little penguin at one of our many international English Schools, kindergarten, or even with parents at home. Since Pingu's English was established in 2007, we've assisted franchisees in opening educational centers across Europe, Asia and Africa.
Consolidated Formula
Over 115 years of industry-leading experience in language training through parent company The Linguaphone Group.
Educational Introduction
Parents are happy to see their kids achieving so much more than a new language; we teach educational, social, IT and numeracy skills alongside.
Flexible Model
Pingu's English course and material can be adapted to both schools and kindergarten and have been approved in many countries such as Thailand from the Ministry of Education.
Iconic TV show
Lovable, award-winning and universally recognized character that's been watched by over 1bn people worldwide.
Download Whitepapers
Pingu's English Mexico Whitepaper - Spanish
Why now is the time to start learning English in Mexico - Spanish Version.
Pingu's English Mexico Whitepaper - English
Why now is the time to start learning English in Mexico - English Version.
Pingu's English Mexico Whitepaper - English
Why now is the time to start learning English in Mexico - English Version.
Pingu's English Mexico Whitepaper - English
Why now is the time to start learning English in Mexico - English Version.
Want to franchise in your country?
Discover how to secure an exclusive opportunity to be a national franchise partner and take advantage of a proven, lucrative business model.
Find Now
Blog
12 Montessori tips for teaching your child
22nd August 2016
In 1897, the famous Italian educator Maria Montessori began to develop a distinctive philosophy that…
English language training franchise for children: Official Launch in Palestine with a Graduation Ceremony
12th May 2016
Pingu's English Master Licensee, Wisam Dalbah, hosted a spectacular event attended by representatives from the…
Get a FREE franchise report
Testimonials
Our students are very enthusiastic in studying at Pingu's English. They always tell us how much fun and how much they learn here. Parents also keep saying how proud they are with the knowledge and improvements their children are making.
Willian Veloso Rocha
Pingu's English Franchisee in State of São Paulo
I have being running my own school for 15 years. When I met Pingu's English, it was love at first sight. Now I am offering the best English Course avaiable to my students and they are loving it as well as their parents. Thank you Pingu's English!
Giedre Paula
Pingu's English Franchisee in State of Mato Grosso do Sul

Pingu's English School is not just a school; it is as a second home for my kid. I like it when I see my kid growing and learning in a friendly and safe atmosphere. Most of all, I can see a lot of improvement in his English listening and speaking skills
Piyatida Tudteam
Student's Mother

Regarding the teaching method they use a figurative storytelling way of starting the lesson,  trying hard to involve the child and make the them curious about the situation. Tom is very happy to go to Pingu's English because he perceives the School as a playful moment and not just as a learning moment while at the same time he is learning a new language
Veronica
Students Mother

I knew about Pingu's English School through a friend. After research about the school, I decided to enroll my daughter and it was one of the best things I could do to her. She loves studying at Pingu's English and she cannot wait to the day of the class. I also love Pingu's English School, because there she learns by playing and I can see her progress day by day.
Léia Rodrigues
Students mother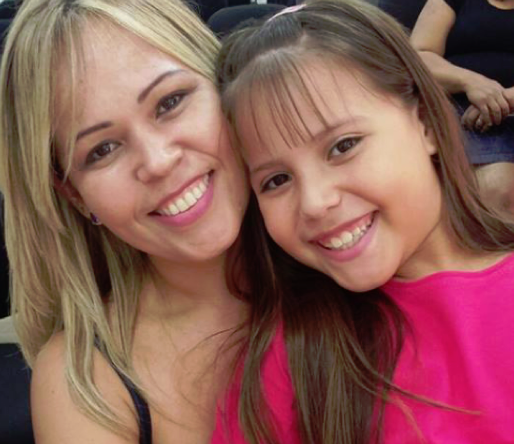 Abbas always tells me that Pingu's English is the most fun he has all day. I am very glad that this place makes him feel that way and noticeably develop his language skills too
Ali
Students Father