Own a Franchise
Why choose an English Training Franchise?
English Language Teaching for children is a lucrative market
There are so many reasons to choose Pingu's English to help start your new business. Our method is tried, tested and trusted; providing you with the product, materials and business support that need to flourish and grow.
The value of English Language Training is based on parents' perception of English as a key life skill.
With this skill, their child will have a head-start in terms of both communication and business. This persuades ambitious parents that an investment in English Language Training for their kids will be a sound investment.
Here's some statistics that show just how lucrative children's English Language Teaching can be:
Global Appeal
We now have Pingu's English centers in over 20 countries across Europe, Asia, Africa and the Middle East, but you could still be the first to claim exclusive rights in your country. English is internationally recognized as the global language of business and communications, while the Pingu TV show has been chosen as it appeals to all nationalities, genders and relevant age groups. Find out how you can apply to become our latest franchise partner, and see how you could start reaping the benefits of exclusive rights in your country. Don't wait – this is an opportunity that's too good to miss.
Find centres
Pingu's English is an industry-leading language teaching provider
Exclusivity
With Pingu's English, you gain exclusive rights to franchise the business in your country or region, as well as the exclusive rights to use the award-winning PinguTM TV show for educational purposes. This lovable little penguin has been a kids' favorite since 1986 and is watched by over 1 billion people worldwide. 
Profitability
Gross profits for franchise businesses in the children's English Language Teaching sector tend to range from 60% – 90%.
Education Principles
Pingu's English has value both as an English language program, and as an introduction to full-time education. We aim to teach kids practical English and give them the confidence to use it in everyday life. By providing a first-rate education, advanced learning resources and an entertainment factor, our students often become brand advocates as they get older.
Reputational Excellence
We have built up a global reputation for excellence; prioritizing safety, flexibility, friendliness and a balanced behavioral framework. We are an established brand in our own right, with a proven franchise model that's approved by over 78% of our franchise partners. We're also a subsidiary of The Linguaphone Group, enabling us to build on over a century of English Language Teaching success.
Flexibility
With Pingu's English, you can apply to become a master franchisee, unit franchisee or unit licensee and choose from a school-based, program licensing, home-school licensing or direct to consumer strategy. Our course gives you a broad catchment of children aged 3 – 8+ with any prior level of English ability, and utilize strengths-based teaching methods to ensure our pupils are treated as individuals.
Business Support
We will supply you with all the materials and business support that you need to create a profitable venture. From business, marketing and IT consultancy to electronic resources, management manuals and local training, your dedicated account manager will be there to support you every step of the way. Our on-going business support services include:
Press and PR guidance

Event and exhibition administration

UKTI support

Quick, hassle-free set-up

Personalized, in-country training

Management and operational manuals 

Access to Linguaphone's Extranet and management software
We also offer an unbeatable package of marketing support, including:
Online lead administration

Digital marketing consultancy

Advertising advice and materials

Marketing collateral

Website design

Social media management

Marketing approval

Merchandising and cross-marketing opportunities
Apply Today
Find out how you can apply to become our latest franchise partner.
See how you could start reaping the benefits of exclusive rights in your country.
Don't wait. This is an opportunity that's too good to miss.
Contact us
Testimonials
Our students are very enthusiastic in studying at Pingu's English. They always tell us how much fun and how much they learn here. Parents also keep saying how proud they are with the knowledge and improvements their children are making.
Willian Veloso Rocha
Pingu's English Franchisee in State of São Paulo
I have being running my own school for 15 years. When I met Pingu's English, it was love at first sight. Now I am offering the best English Course avaiable to my students and they are loving it as well as their parents. Thank you Pingu's English!
Giedre Paula
Pingu's English Franchisee in State of Mato Grosso do Sul

Pingu's English School is not just a school; it is as a second home for my kid. I like it when I see my kid growing and learning in a friendly and safe atmosphere. Most of all, I can see a lot of improvement in his English listening and speaking skills
Piyatida Tudteam
Student's Mother

Regarding the teaching method they use a figurative storytelling way of starting the lesson,  trying hard to involve the child and make the them curious about the situation. Tom is very happy to go to Pingu's English because he perceives the School as a playful moment and not just as a learning moment while at the same time he is learning a new language
Veronica
Students Mother

I knew about Pingu's English School through a friend. After research about the school, I decided to enroll my daughter and it was one of the best things I could do to her. She loves studying at Pingu's English and she cannot wait to the day of the class. I also love Pingu's English School, because there she learns by playing and I can see her progress day by day.
Léia Rodrigues
Students mother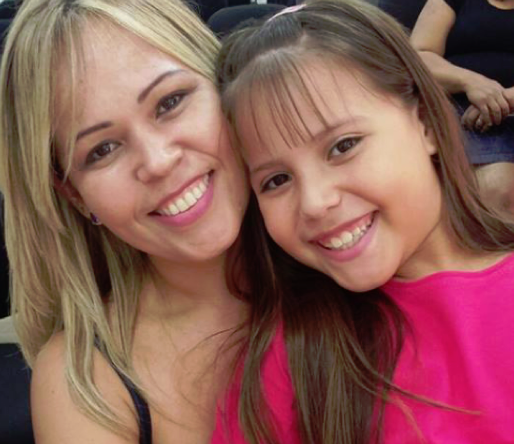 Abbas always tells me that Pingu's English is the most fun he has all day. I am very glad that this place makes him feel that way and noticeably develop his language skills too
Ali
Students Father