Pingu's English for kids aged 3-4y
Enrol onto the Pingu's English Pre-school program today and give your child best head-start in life they deserve.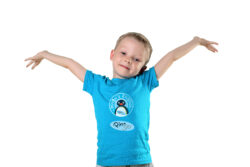 Cell: +372 58 55 27 00
Location: Pingu's English Talinn, Liivalaia 22
LEVEL 1 - Kids 3-4y
Academic Year 2023/2024
Timetable and Fees for the Academical Year 2022/2023
(05.09.2022-17.06.2023)
---
Group 1: MON 17:15-18:00, 1 visit per week, 54 EUR/month
---
Group 2: WED 17:15-18:00, 1 visit per week, 54 EUR/month
---
Group 3:  FRI 17:15-18:00, 1 visit per week, 54 EUR/month
---
Group 4: SAT 10:00-10:45, 1 visit per week, 54 EUR/month
---
Academic year begins on the 4th of September 2023 and ends on the 15th of June 2024.
Course duration: 1o months
Student Pack Price:

96 EUR 
Registration Fee since:

10 EUR

 
Location: Liivalaia 22, 2nd floor
10% Family Discount where two Children attend the Course.
---
Program Overview
A comprehensive four-level program with Introduction, Expansion, Consolidation and Review and Assessment phases throughout.
We provide children with engaging activities, as well as unique multimedia and sensory experiences that enhance their learning process, all in a relaxed, safe environment in which to explore their newly found skills

The syllabus includes four distinct levels. Here's an overview of the English course structure:
Level 1 – 12 units – 72 lessons
Level 2 – 12 units – 72 lessons
Level 3 – 12 units – 72 lessons
Level 4 – 12 units – 72 lessons

4 Levels: Total –48 units – 288 lessons

International Curriculum
Our unique Pingu's English English enrichment program has been developed by international educational experts to help pre-school children gain English language skills from the earliest possible stage, helping them to use English in the real world with confidence.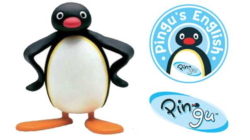 The curriculum includes four distinct levels. Across all levels, five key learning skills have been identified and are practiced at the same time to boost the learning process and help children to feel at home with the English language: reading, writing, speaking, listening and understanding.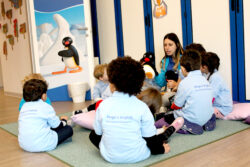 Student's Resources
Our pupils receive a Student Study Pack, Student Activity Pack and access to the Pingu's English Online Learning Zone.
This combination includes:
STUDY BOOKS
FLASHCARDS
AUDIO VISUAL RESOURCES
SONGS
PINGU EPISODES
STORY BOOK
ACTIVITY BOOK
ONLINE LEARNING ZONE WITH ACTIVITIES, GAMES AND TESTS
ACTIVITY PACK (including Pingu Mat and figurines, Jigsaw puzzle, Chart and stickers, colouring book, Alphabet and number friezes, Backpack)

Formal UK Certification of English language achievement
Upon completion of a Pingu's English level, students will be given a Certificate of Achievement. This helps fill them with confidence and reinforce what they've learned, as well as indicating the skills learnt.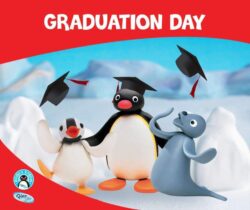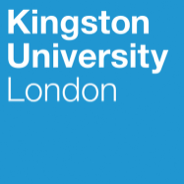 Please follow and like us: