Pingu's English Viimsi Summer Camp

03.08-06.08.2020
DO NOT DELAY! SIGN UP TODAY!
Pingu's English summer camp is an all-encompassing educational program in Estonia offering full immersion in the English language, sporting and creative excellence, culture, fun and adventure.
Our learning outcomes provide new opportunities for students, including the chance to appreciate different perspectives. Our main objective is to provide a world education where students can grow in confidence with their language and life skills.
GROUP 1  – 8 kids only! Kids aged 5-6y
GROUP 2  – 8 kids only! Kids aged 7-9y
Registration Fee: 15 eur (Hat, T-shirt)
4-Day Camp: MON-THUR 9.00-14.00 – 20 eur/day
PREPAYMENT 100%
To ENROLL, please feel the FORM:
And help your child make new friends, master new skills and become more independent!
DO NOT DELAY! ENROLL TODAY!
Where we are?
Randvere tee 9, Haabneeme, Viimsi
Questions? Email us:

or Call us: +372 55 59 20 43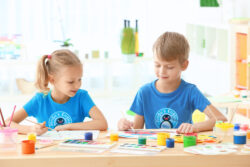 Please follow and like us: