Parents
Tips For Parents
Learning a New Language
Learning a new language has been proven to be more successful when it's spoken regularly. By encouraging your child to speak English at home, you will help them gain a higher level of understanding and confidence.
When you enroll with us, you'll be given a bilingual version of the Pingu's English Parent's Guide. This guide is designed to help parents with any level of English ability to engage in their child's course, and help them continue learning when still at home.
This isn't just a practical guide, though. This is a guide designed to help you strengthen the bond with your child by learning a new lifelong skill together.
Here's a few golden rules for helping your child learn English at home:
You're there to help them learn, not to formally 'teach' – keep things fun and active!

Praise, interest and engagement will give them a greater sense of achievement

If you can speak English already, use English words or phrases as part of everyday conversation

It doesn't matter if you don't speak English – Pingu's English is a great way to learn together
Homework That's Never Boring
We don't think of the activities that we set as 'homework' in the traditional way. We think of them as a fun, playful addition to the Pingu's English program that's enjoyed by kids and adults alike.
You can help your child to revise a whole range of the information and activities covered in class. These are the homework activities that we think are appropriate for each level of the course:
Type 1: Introduction
With this type of homework, your child will have heard and possibly repeated the words and phrases. However, they won't yet have produced the language themselves.
Read the relevant section from their Study Book

Watch the educational DVD again

Dance and sing along with the Song CD
Type 2: Expansion
At this level, your child will have a slightly more developed understanding of the language being used. All of these words and phrases should have been taught in class and practiced at least once.
Read the relevant section from their Study Book

Watch the educational DVD again

Play the Pinguland game they tried out in class
Type 3: Consolidation
By this stage, your child should have practiced all the words and phrases a number of times in a whole range of different ways.
Look over their Activity Book and discuss what they have been doing in class

Revise Computer Time modules on the relevant CD-ROM

Listen to the Story CD together

Ask them to read or tell you about a story from the Story Book
Type 4: Review/Assessment
Your child should now have been taken through all source materials and have a grasp of the English language, revising key phrases and sentences using a number of different methods.
Review any of the activities included on the Pingu's English program

Ask your child to explain what they liked best about it, and what they feel that they learned
Educational Games
Games can be a great way to learn a new language. By keeping your child engaged and having fun, they will increase their concentration level and soak up extra information.
With Pingu's English, there's a whole world of games and activities to explore. Try some of these to get you started:
Memory test
This game tests their language skills as well as acting as a thinking exercise:
Organize a random selection of Pingu's English flashcards and character models on a tray

Point at each object and say the English word for it to your child

Cover up the tray with a towel so that they can't see what's on it

Then, ask your child to tell you what was on the tray in English
Alphabet test
This one keeps things nice and simple:
First, choose any letter of the alphabet – but, don't say it out loud!

Ask your child to think of as many words as they can that also start with the same letter
'I spy'
This is a great game to keep your kids entertained on long journeys:
Think of an English word – it could be something you can see, or just another word that they have been taught

Tell your child which letter it begins with

Ask them if they can guess what the whole word might be
'Snap'
This game is all about matching flashcards to objects:
To set up this game, pick a selection of flashcards, then gather the character models objects shown on the cards

Mix them all up, and turn the cards so that they are face down

Ask your child to turn over the cards one at a time

Then, ask them to find the matching object and to say its name out loud
Testimonials
Our students are very enthusiastic in studying at Pingu's English. They always tell us how much fun and how much they learn here. Parents also keep saying how proud they are with the knowledge and improvements their children are making.
Willian Veloso Rocha
Pingu's English Franchisee in State of São Paulo
I have being running my own school for 15 years. When I met Pingu's English, it was love at first sight. Now I am offering the best English Course avaiable to my students and they are loving it as well as their parents. Thank you Pingu's English!
Giedre Paula
Pingu's English Franchisee in State of Mato Grosso do Sul

Pingu's English School is not just a school; it is as a second home for my kid. I like it when I see my kid growing and learning in a friendly and safe atmosphere. Most of all, I can see a lot of improvement in his English listening and speaking skills
Piyatida Tudteam
Student's Mother

Regarding the teaching method they use a figurative storytelling way of starting the lesson,  trying hard to involve the child and make the them curious about the situation. Tom is very happy to go to Pingu's English because he perceives the School as a playful moment and not just as a learning moment while at the same time he is learning a new language
Veronica
Students Mother

I knew about Pingu's English School through a friend. After research about the school, I decided to enroll my daughter and it was one of the best things I could do to her. She loves studying at Pingu's English and she cannot wait to the day of the class. I also love Pingu's English School, because there she learns by playing and I can see her progress day by day.
Léia Rodrigues
Students mother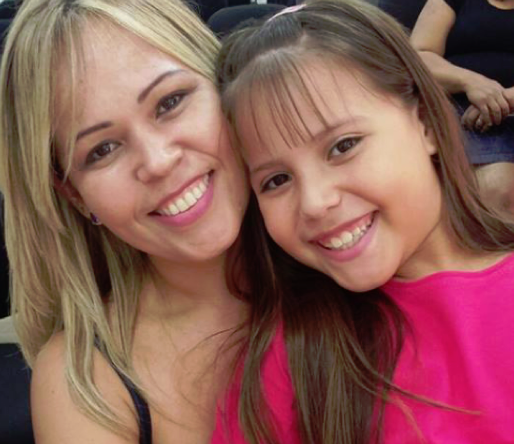 Abbas always tells me that Pingu's English is the most fun he has all day. I am very glad that this place makes him feel that way and noticeably develop his language skills too
Ali
Students Father